About Saint Martin's
We practice an open and intentional hospitality here, and are fiercely committed to serving our wider community. Have a look around our website to get to know us. Then, please let us know how we can get to know you and help you feel at home.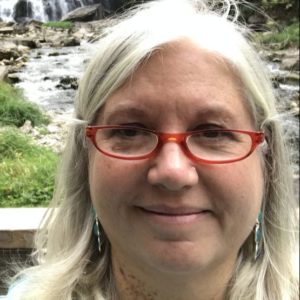 Lisa is thrilled to be called as St. Martin's Rector after almost a year as Priest-in-Charge and almost five years before that as Associate Rector. A 1983 graduate of William & Mary, she returned to Williamsburg at the end of 2017, after six years as Rector of St. John's Episcopal Church in Sutton MA. Previously she served several churches in northern New Jersey, and before her ordination in 2008 was Associate Director of Interweave, an interfaith spirituality and wellness center. Lisa graduated from Drew Theological School in 2007 and lives in Hampton with her husband the Rev. Warren Hicks, and their Wheaten Terrier Brendan. She was a member of the LEAD Greater Williamsburg Class of 2023 and is co-chair of our diocesan Repairers of the Breach committee.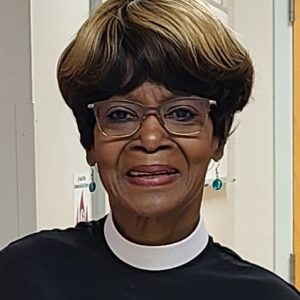 Rev. Darlene Jackson
deacon
Darlene graduated from the University of the South, Education for Ministry (EfM) program through the School of Theology.  After EfM Darlene was employed as a Communications Assistant at St. John's Episcopal Church in Hampton, VA until she began her journey to the Diaconate by attending the Diocese of Southern Virginia's Deacon School, which included a year as an intern at Trinity Episcopal Church in Portsmouth, VA.  Soon after ordination she was assigned to Christ the King Episcopal Church in Tabb, VA then St. Martin's.  Darlene is excited about her ministry and knows she is called by her vows to make Christ's love known to the poor, the weak, the sick an the lonely (BCP 543).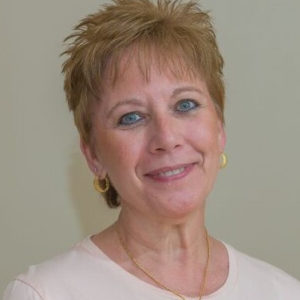 Kathleen Aiello
Parish Administrator
Originally from eastern Pennsylvania, Kathleen is a graduate of Shenandoah University and also attended Virginia Theological Seminary. She joined the staff of St. Martin's in January 2020, bringing with her an extensive nonprofit and church experience. Kathleen serves as office manager and director of operations, responsible for procedures and policies that support the entire parish with an efficient workflow and a healthy, warm environment. She lives in Williamsburg with her husband Peter.

Phaedra McNorton
Music Director
Originally from Mobile, Alabama, Phaedra is a graduate of the New England Conservatory in Boston, and her professional engagements range from Opera to musical theatre. In 1999, Phaedra sang under the baton of Eduardo Müller of the Metropolitan Opera in the role of Agilea in Lucca, Italy. Other professional engagements include soloist for the AARP conventions at Chicago Symphony Hall and Nellis Airforce Base in Las Vegas. In 2001, Phaedra understudied the role of Emma under Sylvia Rhyne in Jekyll & Hyde at Downtown Cabaret Theatre in Bridgeport. As the Vocal Director at Busch Gardens Williamsburg, Phaedra was responsible for casting and rehearsing all mainstage shows. In addition to her position as Music Director at St. Martin's, Phaedra is a staff member at William & Mary, and also provides private music instruction.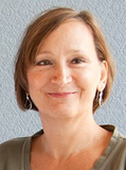 Jennie Hogge
Financial Administrator
Jennie Hogge is from Charlotte, North Carolina. As St. Martin's financial manager, Jennie is responsible for accurately reporting our financial status to the Treasurer, Finance Committee and Vestry. She brings years of accounting experience and wisdom to the management of parish finances. Jennie lives in Williamsburg with her husband David, and their adorable dog Daisy.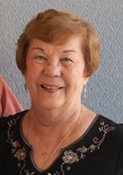 Barbara Faubert
Pledge Treasurer
Barb came to this area from Ft. Lauderdale, FL in 1981. As Pledge Treasurer Barb is responsible for recording, posting, and depositing all donations and other sources of income for the church. As a long-standing member of the Finance Committee, her accounting and analytical financial skills play an important role in developing our revenue budget for the coming year. During our pledge campaign in the fall, Barb coordinates pledge materials for distribution to parishioners. She also serves as an LEM at the 11:00 service. She and her husband, Mike, have a Golden Retriever, Ginger, and a cat TJ.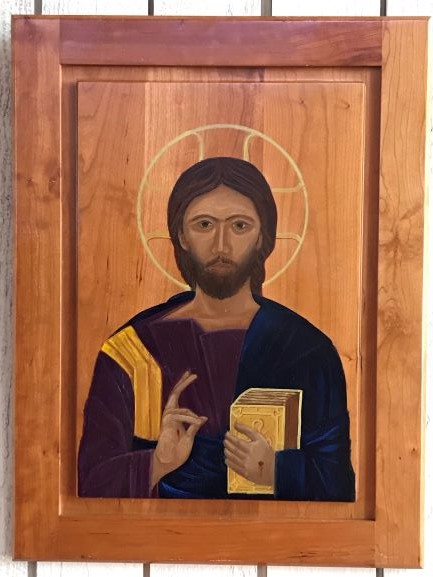 Children's Formation Coordinator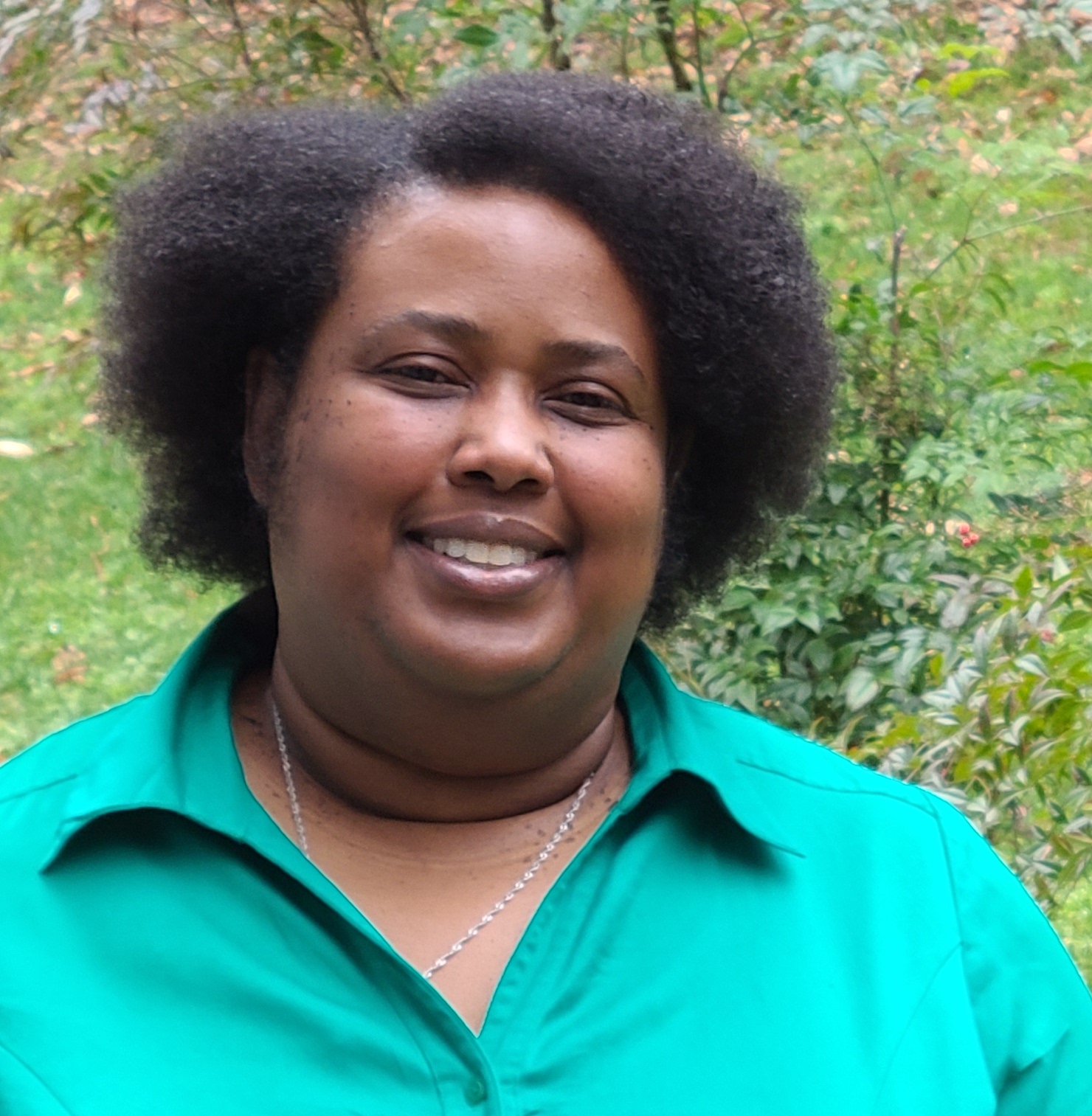 Cornelia Taylor
Youth Formation Coordinator
Cornelia Taylor has joined the St. Martin's staff as Youth Formation Coordinator. She is a member of St. Cyprian's, Hampton, where she first attended until the age of five, when she and her family moved to Tennessee. Active in her parish and diocese youth activities, as a young adult she worked at Episcopal camps in Tennessee and Wisconsin before returning to Hampton in 2004. Back at St. Cyprian's, she has worked with youth and taught confirmation classes. From 2010 to 2018 Cornelia was Director of Children's and Youth Ministries at Grace Episcopal in Yorktown. She currently serves the diocese as EYC Board Adult Advisor and is Chaplain for Camp Chanco and a member of the Chanco Board Programming Committee. Welcome Cornelia!
                             Robert Beall                                                              Jim Ducibella
                            Deane Gordon                                                            Steven Staples
Debbie Coleman
Rosalind Siegel
Jim Skypeck
Eric Thorson
Bruce Ebersole
Abby McSweeney
Emily Pease
Lora Price